Do You Want:
Vitality, Relaxation and Health

Relief from chronic pain & stress

Better physical alignment

Restored freedom of movement

Release of built up tension

More physical energy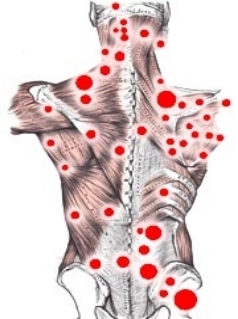 If you are ready to say goodbye to pain and discomfort and welcome into your body more freedom, movement and energy, a Trigger Point Tui Na session is perfect for you.
Trigger Point Tui Na is an innovative healing practice which combines the most effective technologies of eastern and western massage modalities.
Tui na is the traditional medical massage style of China, which utilizes the same principals as Acupuncture and Traditional Chinese Medicine. Tui Na uses ancient Taoist martial arts principals to bring the body into balance through multiple hand techniques, passive stretches, and activation of the energy meridians and acupuncture points.
Trigger Point Therapy is commonly used in sports facilities and medical centers in the west. Trigger point therapy is one of the most effective techniques for long lasting physical results that lead to the return to a pain free and active lifestyle. Trigger point therapy is used to relieve pain, release muscle tension, and reset the physical structure of the body.
The combination of these two practices creates a comprehensive synthesis that incorporates techniques for facilitating healing on all levels that can seem miraculous. Other therapeutic techniques that may be integrated into your session will be:
NMT stretching techniques
Acupressure
Five element theory
chi gong and self care practices
Schedule your session today!
P.S. As of now this service is only available to you if you live in or near Grass Valley/Nevada City, CA.